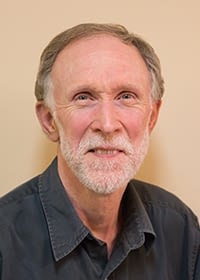 Don Scarlett
President
Don has been a KiN Board member since 2009, presently Board Chair.  Sees KiN's Internet service as essential to the economy of Kaslo and North Kootenay Lake and believes rural areas deserve the same level of service as cities. 
Holds mechanical engineering degree and has run a small electrical contracting business in Kaslo since 1973.  Specializes in construction planning and volunteers for construction, equipment installation, and welding/fabrication when needed.  
Tim Ryan
Treasurer
Tim was born and raised in Edmonton Alberta. Tim has been involved in the photographic industry and information technology industries for most of his working career, founding Technicare Inc. and later Technicare Imaging Ltd. with partners and built it into the largest digital imaging production company in Canada.
Tim and his wife Anne bought property in Kaslo in 2001 and became permanent residents in 2003. The very limited Internet services in Kaslo led him to join the Kaslo Broadband Committee and later the Board of Kaslo InfoNet to build the access capacity for Kaslo and North Kootenay Lake. 
Josée Bayeur
Director
Originally from Québec city, she became Board director in 2015. Josée came to live in Kaslo in 1980 and raised her family here. After a few years in Latin America she decided to go to Montréal to get her Master's degree in translation from English to French, she specializes in Environment and Renewable Energy terminology.
She joined KiN because she considers a good Internet service indispensable in this day and age. Josée serves as webmaster and Facebook contact.
Jean-Michel Longval Director
Jean-Michel and his wife escaped from the city of Calgary and moved to Kaslo in 2018.  The wild natural beauty of the area, the endless opportunities for outdoor adventure and the prospect of a healthy lifestyle within a vibrant community attracted them to the Kootenays. Jean-Michel holds a degree in Atmospheric Science from the University of Alberta and currently serves the region as an Air Quality Scientist.
Jean-Michel believes in the power of local and community led organizations to foster strong sustainable economies and views the service that KiN provides as essential to the well being of the North Kootenay Lake communities. He considers it an honor to be part of KiN and will strive to uphold the values and commitments of the society.
To be added:
Isaac Maxfield
Dan Trobak